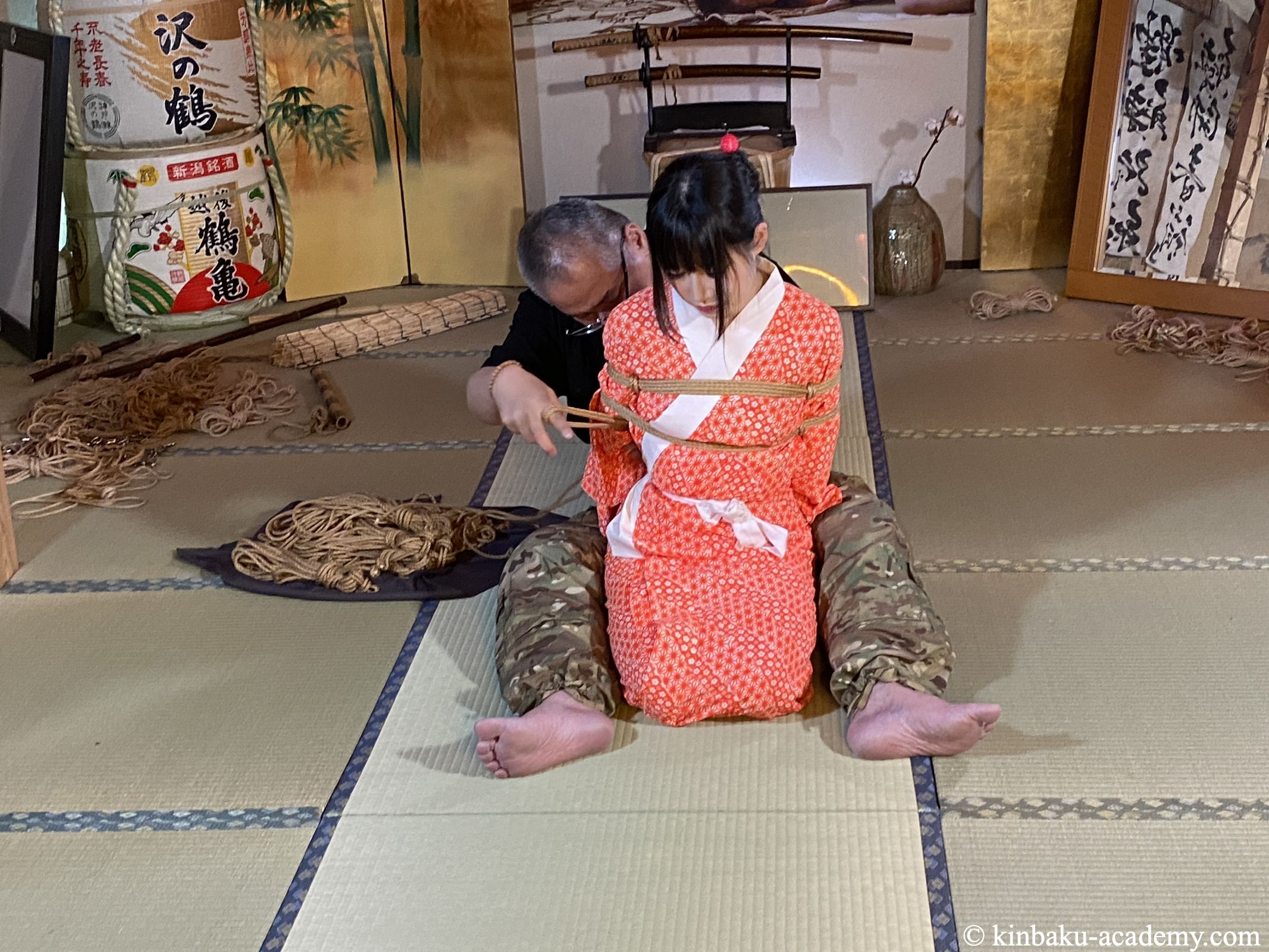 What Awaits You Inside
Kazami Ranki (
風見蘭喜

) has been active in the shibari/kinbaku (

縛り

/

緊縛

) scene in Japan since 1996. This makes him one of the senior bakushi/nawashi (

縛師

/

縄師

) that has made the art of Japanese rope bondage grow and prosper.
In this workshop the sensei is treating us to his original takatekote (
高手小手

) and a bespoke hip harness. He is also taking us on a trip down memory lane to demonstrate how the gote (

後手

) has evolved over the years.
This workshop will take you to the exciting world of kinbaku (
緊縛

) in Japan and imbue it with life.




Terminology
Tattenawa (
立って縄

) -- the 'stem' between the kote (

小手

) wraps and upper torso wraps in a takatekote (

高手小手

). Also known as michinawa (

道縄

) or jikunawa (

軸縄

).
Kujo OS (九条OS) -- A nudo gekijo (
ヌード劇場

, nude theater) in Osaka with a capacity of 200 visitors and entrance fees of $100.
The Golden Age of the performance circuit in such clubs has long since disappeared. It is here where Kazami Ranki (
風見蘭喜

), Osada Steve (

長田スティーブ

), and other 'artistes' would perform four times a day for 10 or 20 days straight.

HiSpeed Teaser
For the Out-of-Breath and Short-of-Time
37:32 reduced to 1:22

The Curriculum
150+ minutes

Available in days

days after you enroll

Welcome to the Kazami Ranki Workshop
Chef's Recommendations
Perambulate through the vast treasure trove of high-quality workshops and structured Osada-ryu school system courses.
Check your inbox to confirm your subscription