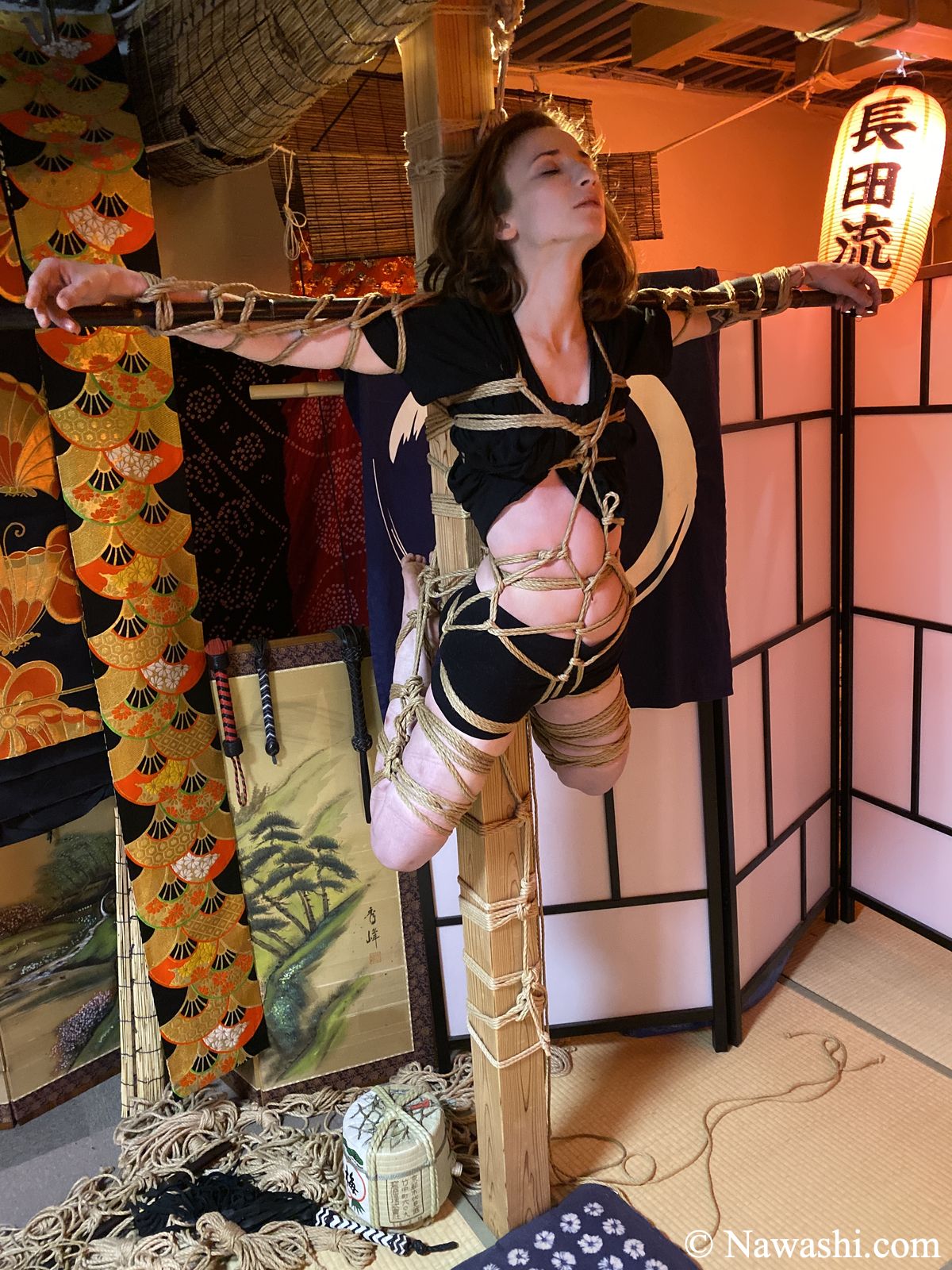 Hashirazuri / Pole Suspension / 柱吊り
A pole suspension is usually associated with semenawa and can pose challenges to both the rigger and model.
Once you understand the principle(s) behind this tie you will be well on your way to the next level in your kinbaku/shibari career.
There are various upper body ties (
johanshin,

上半身

) at your disposal from a standard takatekote (

高手小手

) to a praying mantis tie (kamakiri,

蟷螂

) to a crucifixion (

haritsuke,

磔

) style.
Likewise the lower body (kahanshin,
下
半身
) can be tied in various ways.
The secret is in the weight distribution between the upper and lower body parts. For maximum comfort put the main weight on the johanshin, and adjust the kahanshin mainly for balance.
The Curriculum
70+ minutes
Available in days

days after you enroll

First Section
Other available courses
Take your time to peruse this site.