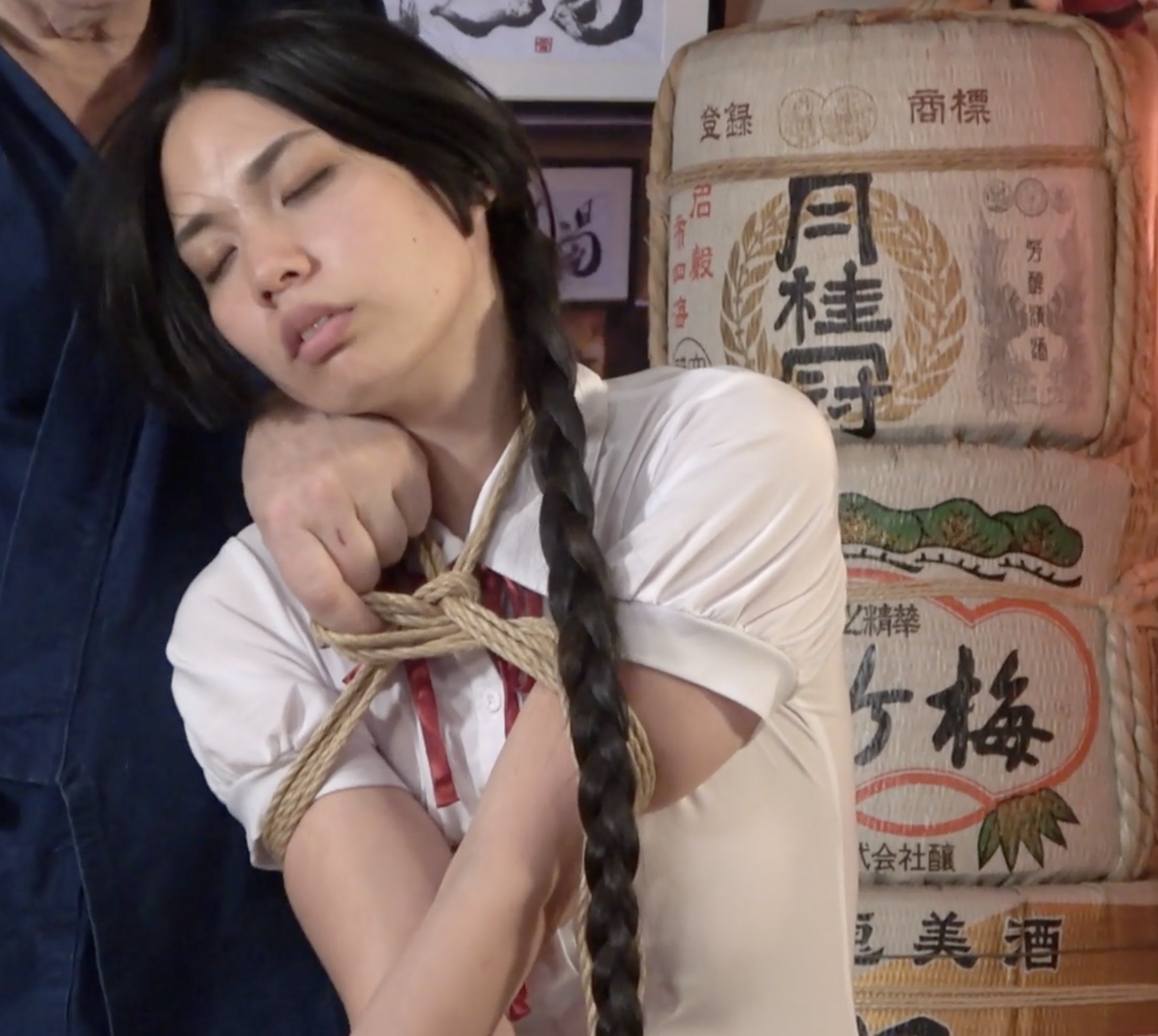 Getting Acquainted

Aisatsunawa (
挨拶縄

) is a single-rope greeting between rope partners. While codified and formally structured, the 'greeting' is friendly, inquisitive, and open. It reveals the emotional states of the 'greeters'.
Aisatsunawa is meant to build connective skills by encouraging an emotional dialog between shibarite (
縛り手

) and ukete (

受け手

).
We will also learn about leverage and body control by fixing a strappado
(

後手直進縛り

, gote chokushin shibari) to the hashira (

柱

, pole).
We then acquaint ourselves with the Osada-ryu way of doing single- and double-colum ties (
片小手縛り
, kata-kote shibari, and
両小手縛り
, ryo-kote shibari).
As a special bonus, we will be treated to a behind-the-scenes photoshoot.

The Curriculum
100+ minutes

Chef's Recommendations
Check out the other courses of the
VIP Black Label
series.
Or perambulate through the vast library of
structured
Osada-ryu school system courses and
high-quality
workshop recordings.