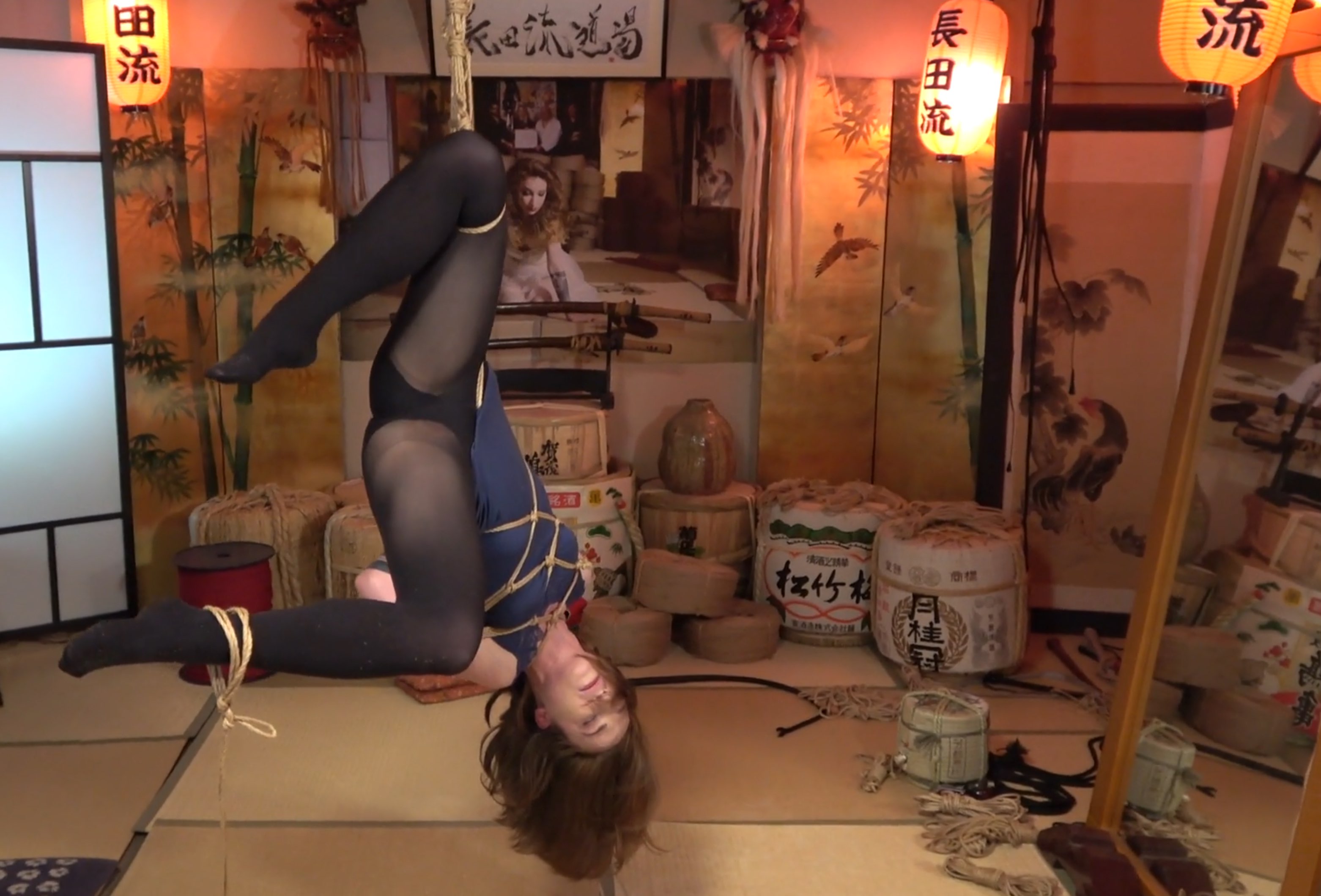 Osada-ryu / 長田流
Side Suspensions
Side suspensions (yokozuri,
横吊り

) come in many shapes. They are one of the most versatile suspensions with numerous poses and transitions.
For starters the Osada-ryu yokozuri offers three chest contraptions and three touch-down methods for a combination of nine base varieties. Once in the air the possibilities are almost endless from a sideways hogtied orientation to gently squeezing the body into an embryo position.

The Ingredients
Finding ourselves deep in the middle of the intermediate-level curriculum (chukyu,
中級
) we are now ready for some serious suspension work.
The

takatekote (

高手小手

) and front takatekote aka maete (

前手

) have already been covered by

the sixth kyu curriculum. In the fifth kyu A we are adding a third chest tie, the nijubishinawa (

二重菱縄

) before diving deep into the secrets of the Osada-ryu side suspension techniques (yokozuri,

横吊り

).
Enjoy this course especially for its innovative transitions and artistic touch-down methods.
Nijubishinawa-based Yokozuri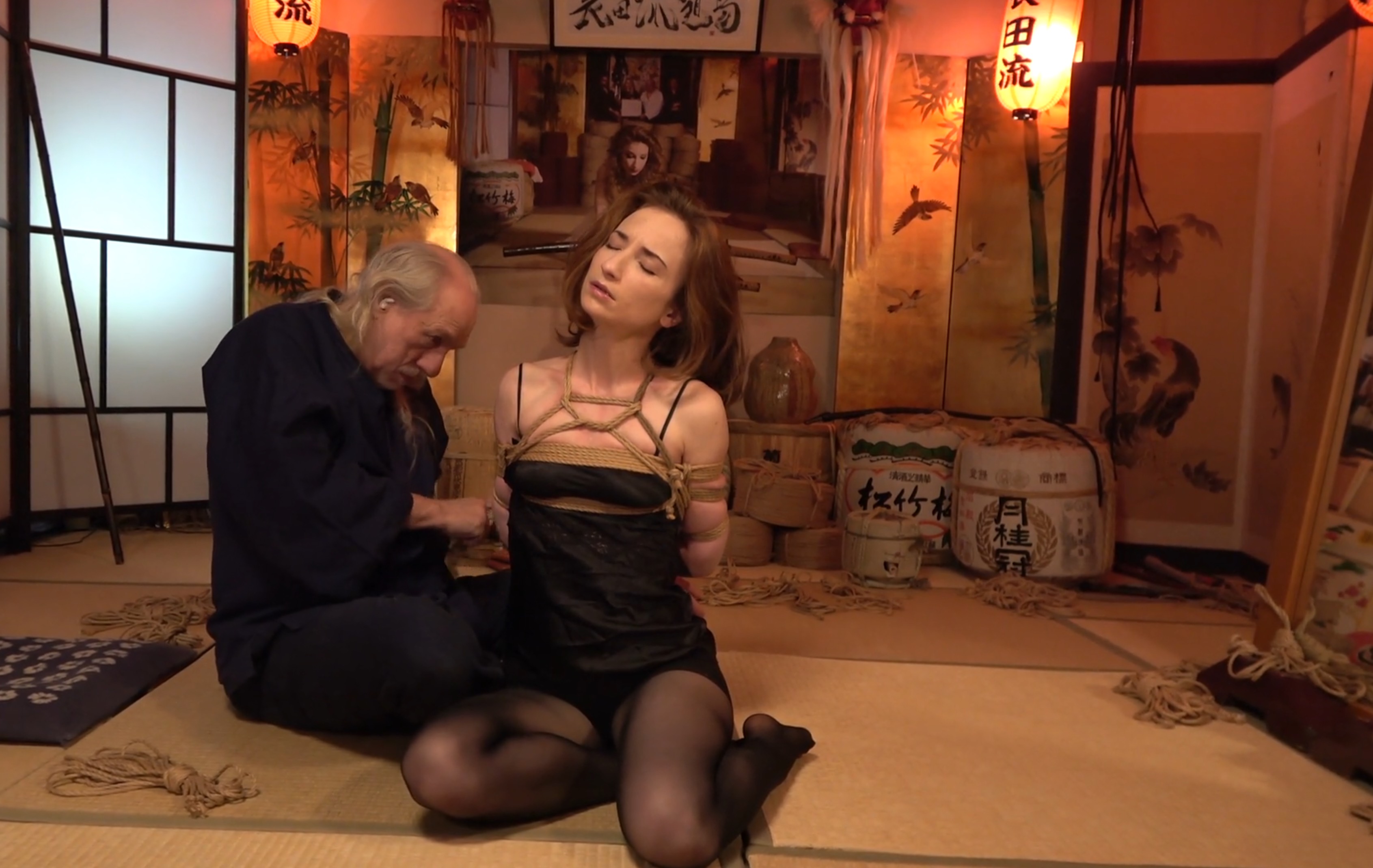 Takatekote-based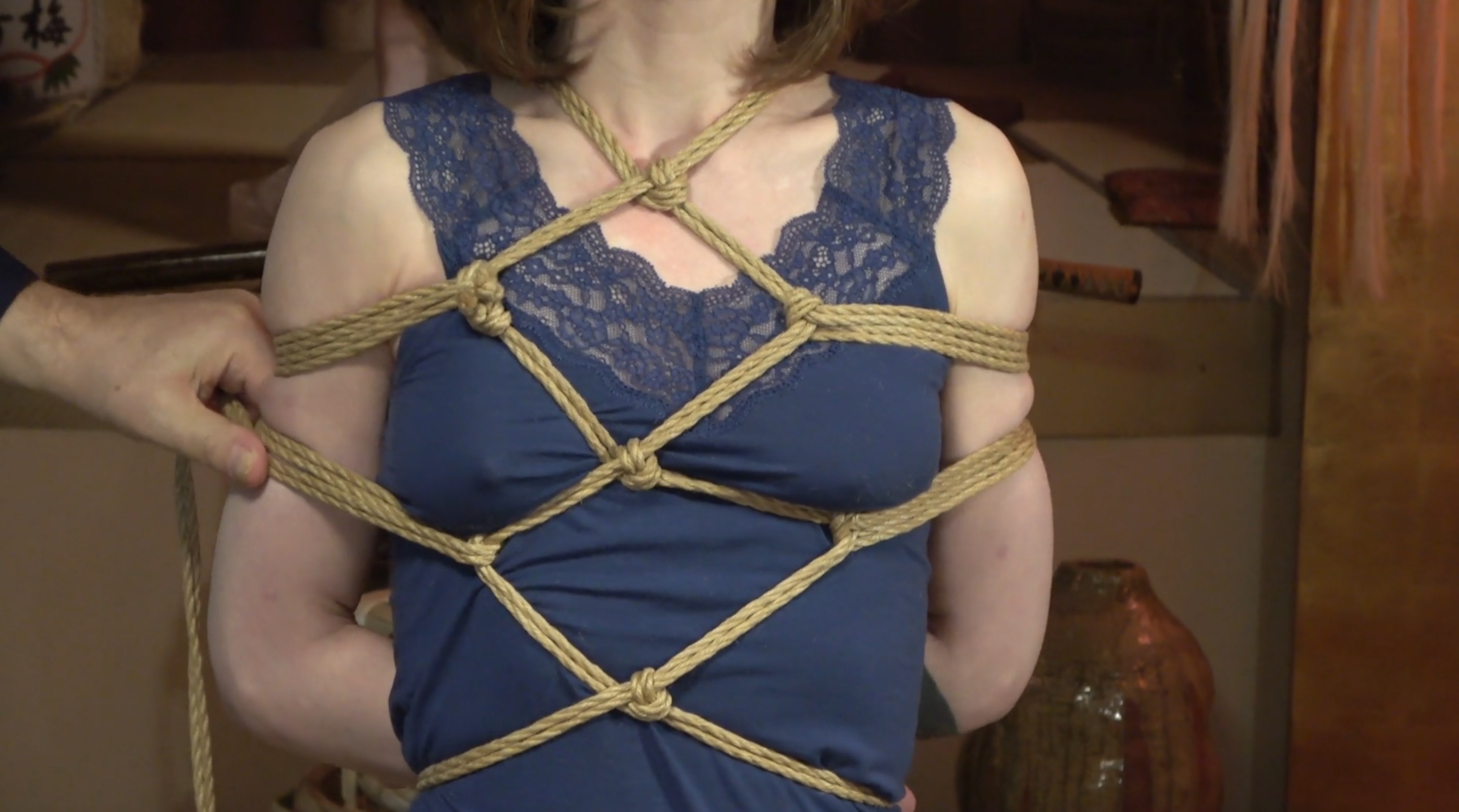 Nijubishinawa-based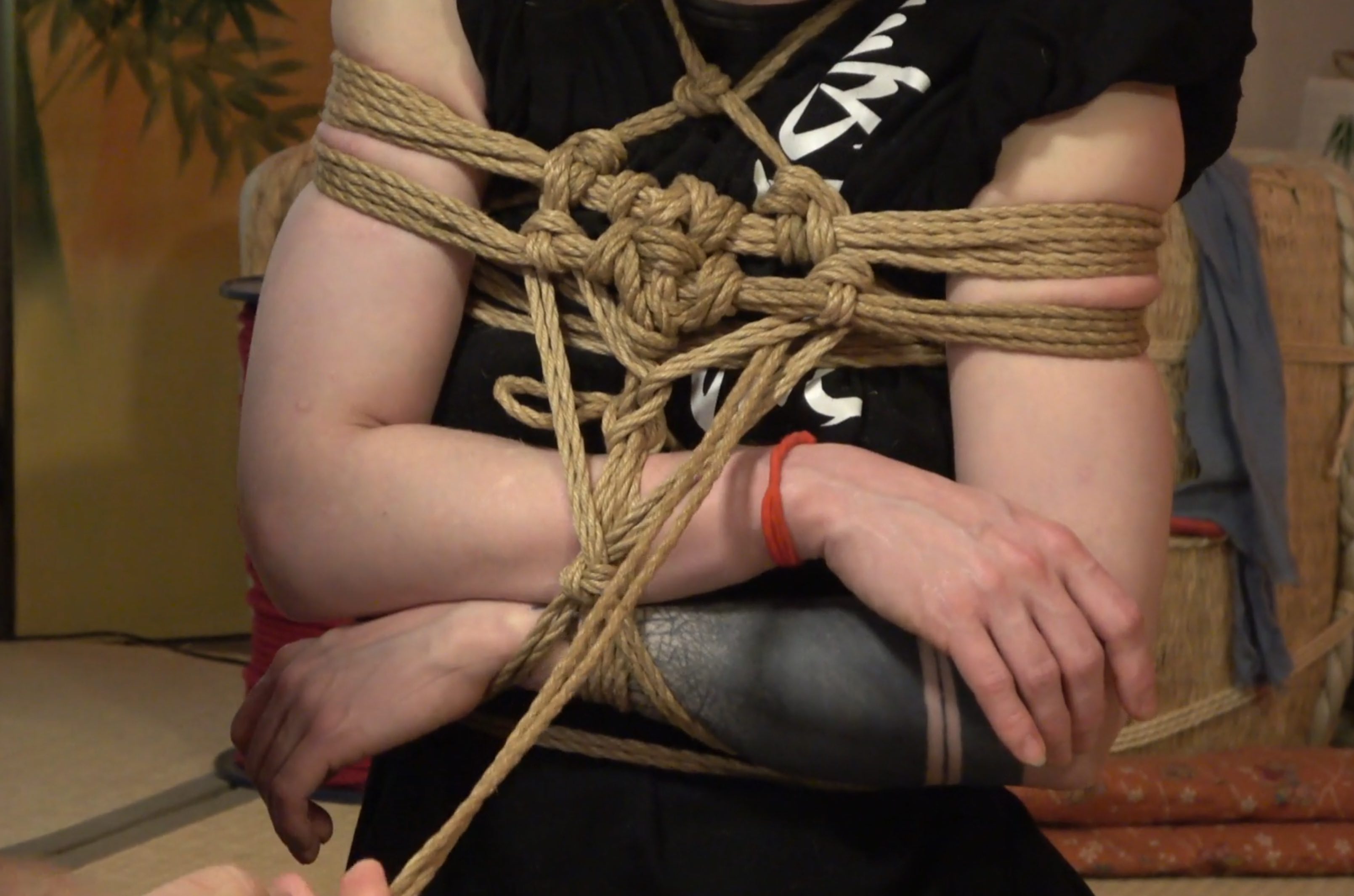 Front-TK-based
The Curriculum
150+ minutes