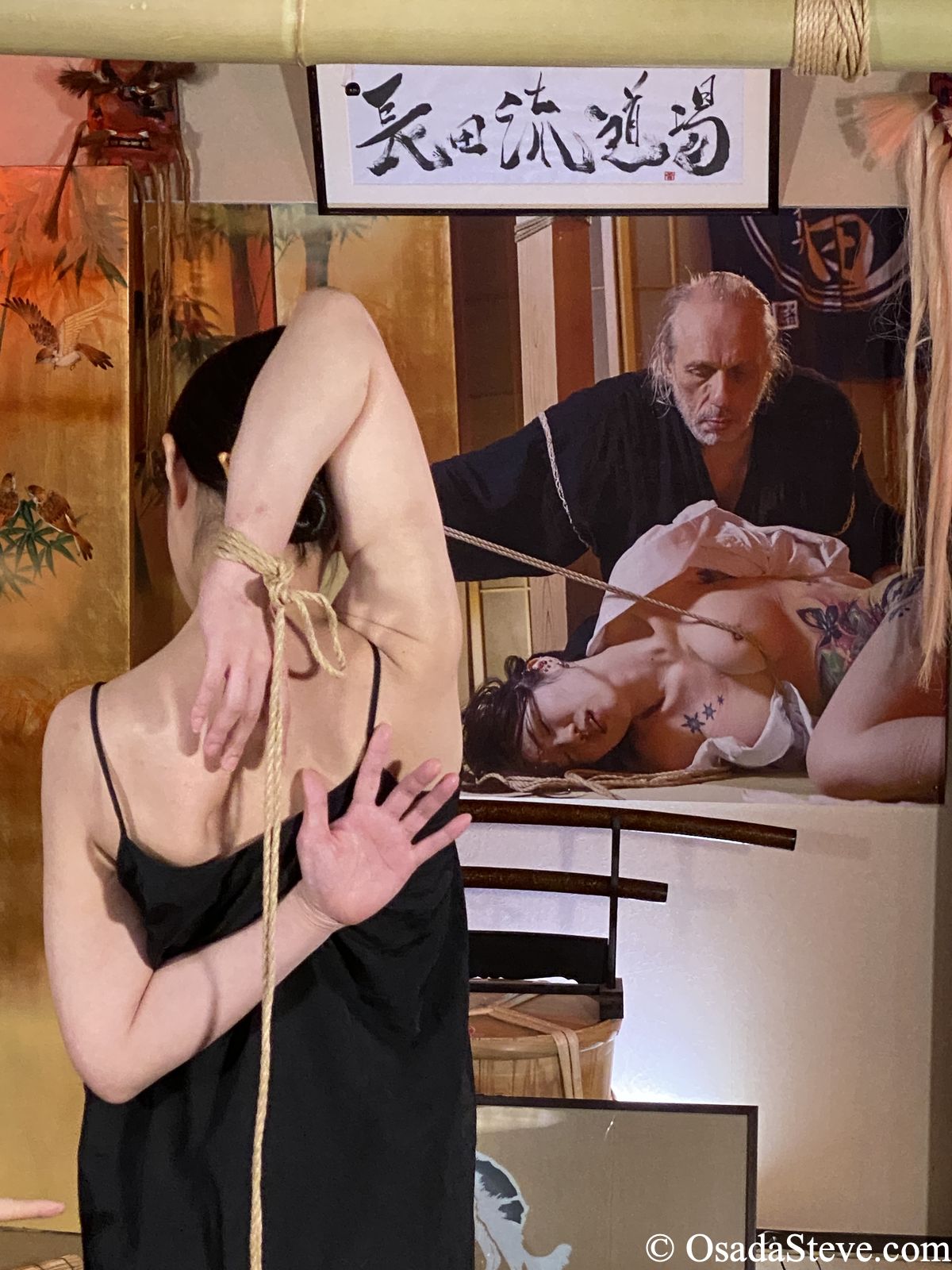 A Masterclass
Revealing the Secrets
of the
Iconic Teppo (鉄砲, rifle tie)
For reference also see here and here.


In Yagami-ryu (
鵺神流

) the shibari techniques are based on knowledge about the human anatomy. Or more clearly, understanding and manipulation of the body come first, rope follows later.
The teppo shibari is dealing with the shoulder joints. The more experienced and the more skillful you are in manipulating these joints, the more successful your tying sessions will become.
For the serious 'rigger' there is now also a 3-hour masterclass in biomechanics available here.


A Word on Terminology
Many terms like takatekote (
高手小手

) and gote (

後手

) are pretty standardized. Yet, a Yagami-ryu (

鵺神流

) TK (short for takatekote) fundamentally differs from an Osada-ryu (

長田流

) TK or a Yukimura-ryu (

雪村流

) gote. And all three of them certainly differ from a Peter-ryu TK that Peter had created after being taught by John sensei.
Another thing about terminology is that the names assigned to certain ties are often 'invented' by the 'inventors' of these ties. You will be hard-pressed to find these names in ancient scrolls or in the bible of all torinawajutsu (
捕縄術

) books by Fujita Seiko.
Similarly, you won't find the teppo (
鉄砲

)

shibari among traditional hojojutsu (

捕縄術

) ties, simply because there were no rifles in Japan prior to 1543, when the Portuguese brought them over.
Taking a leaf from my own, informal historical records, it was kinbaku grandmaster Akechi Denki (明智伝鬼) who first 'invented' the teppo tie back in the 20th century. He probably took a clue from ancient drawings of samurai tied to their own katana (
刀

) (sheathed, of course) instead to a rifle.
As usual, in this workshop masterclass we are treated to detailed and in-depth instructions on how to accomplish the Yagami-ryu teppo tie.


This tie is then promptly field-tested in performance by the maestro himself.


In the subsequent debriefing session sensei is then fielding questions from the active participants.


Inquiries and reservations for future workshops are now being entertained.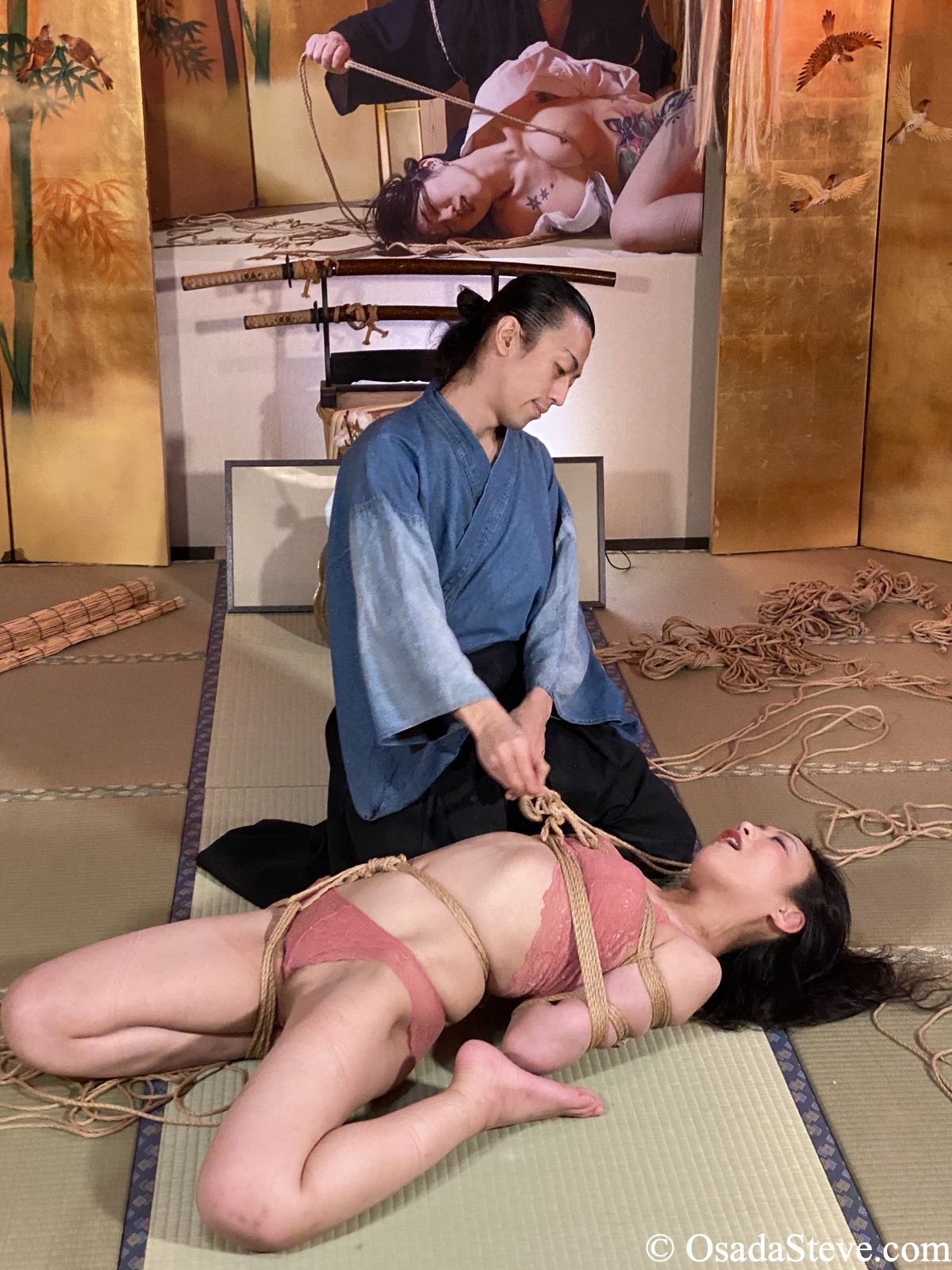 The Curriculum
150 minutes
Available in days

days after you enroll

The Secrets of Teppo
Chef's Recommendations
Perambulate through the vast treasure trove of high-quality workshops and structured Osada-ryu school system courses.
Check your inbox to confirm your subscription